After a slight delay on Amazon's side, Love Over Easy is now available for purchase in hard copy. I'm so excited to receive mine and have a book I wrote on my bookshelf. I saw myself on Goodreads and about had a heart attack.
To celebrate I'm going to teach you how to make Guy's hash browns. If you haven't read my book, the love interest is a short order cook who teaches the main character, Violet how to make hash browns in one of their first encounters.
In real life these hash browns are truly amazing. You should make them. Now. I mean, I know you have butter and potatoes in your house. Those are the only ingredients.
I apologize for my photos. My poor photography skills are the reason why my food blog sizzled. 🙂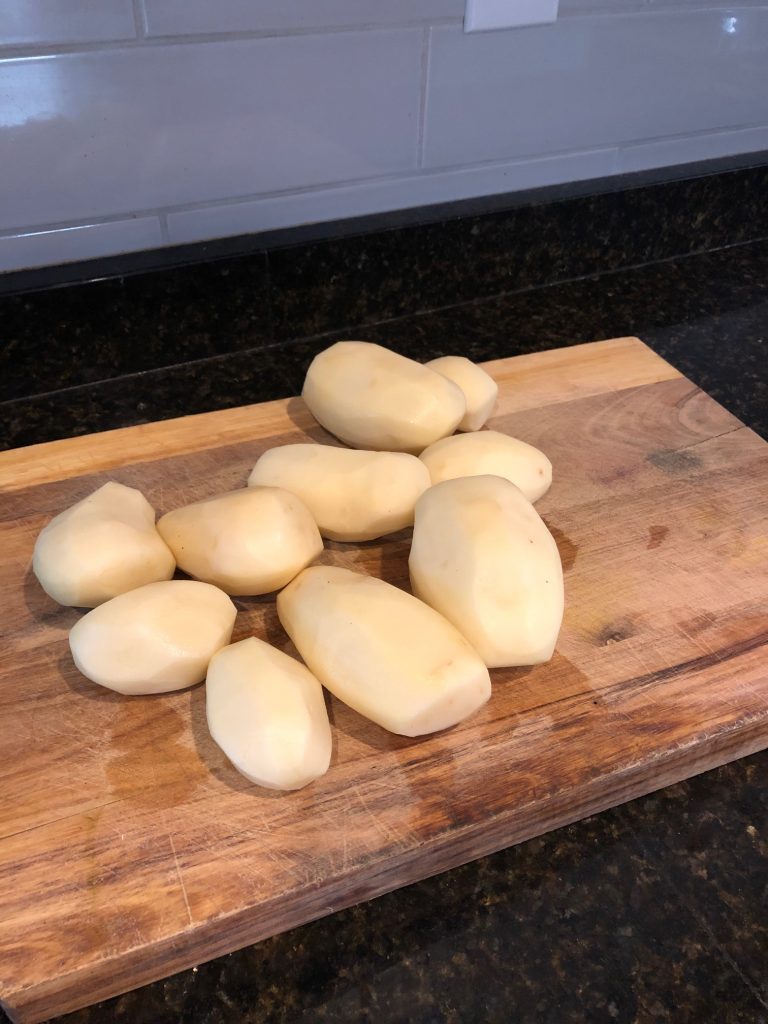 Step One: peel your potatoes.
I peeled about three pounds of potatoes but only one and a half-ish fit on my griddle. When I was young I had a traumatic incident in which I peeled a five pound bag of potatoes into the sink and it totally fried the garbage disposal in our rental. Carrot peels are fine in the garbage disposal, but something about the starch in potatoes eats them up. Now I peel them into a grocery bag and then throw them away because I hate just standing over my garbage can.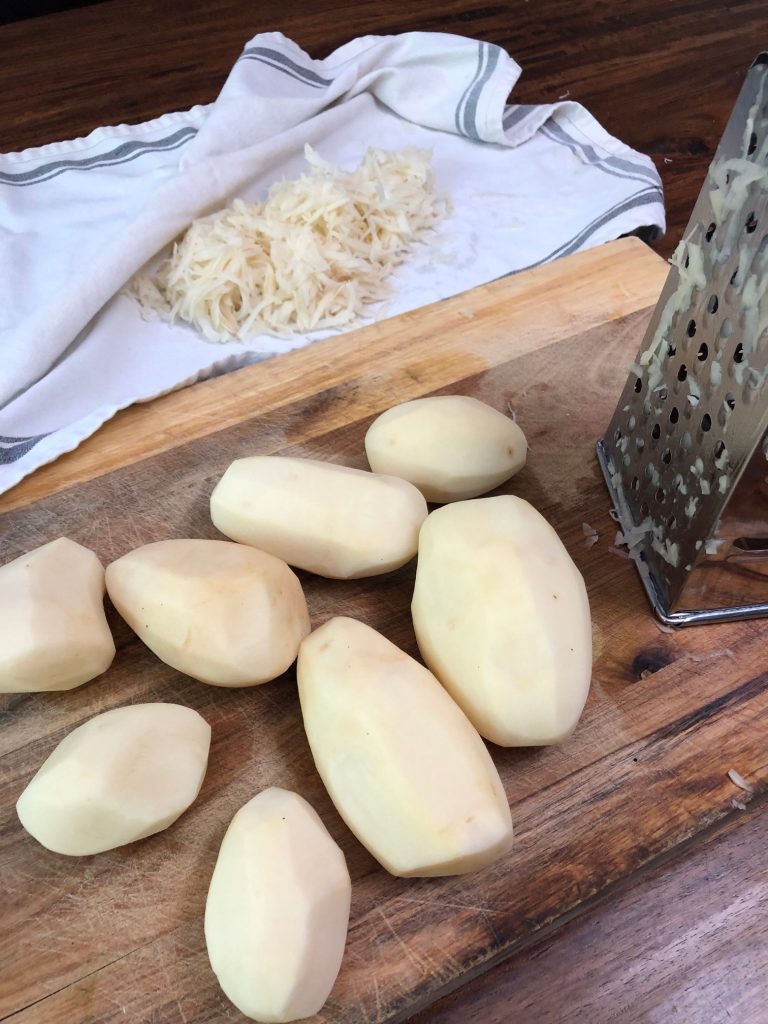 Step Two: grate your potatoes with a box grater.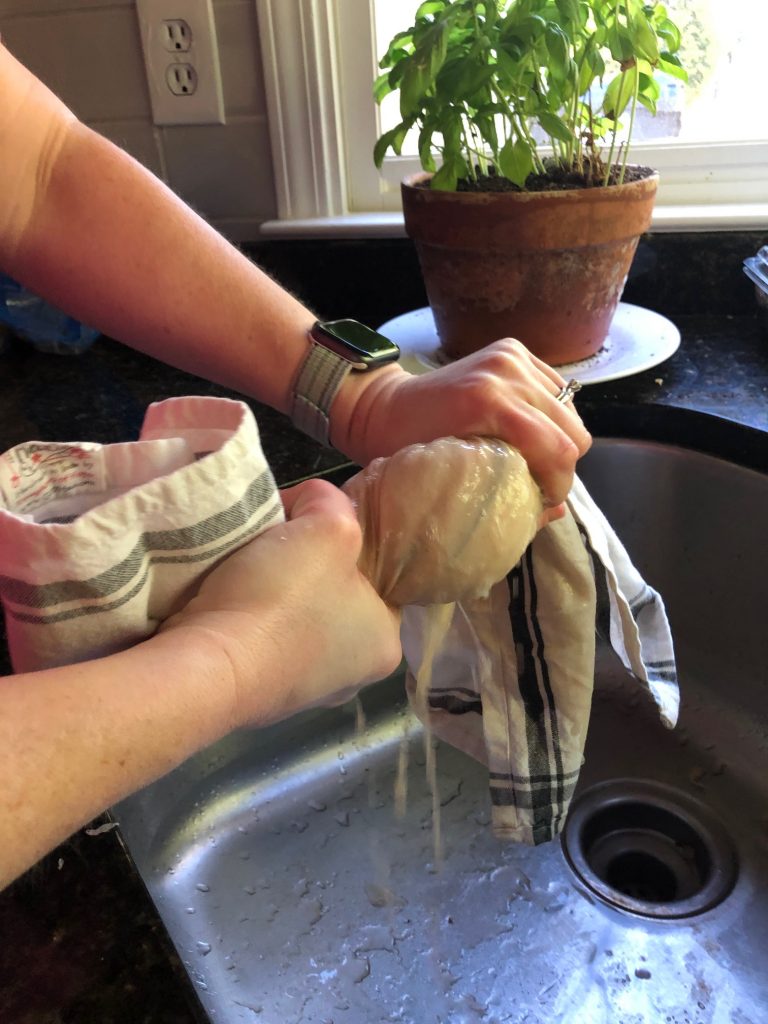 Step Three: put the shredded potatoes in a tea towel and squeeze out the liquid
This is one of the secret tricks that Guy shows Violet in the book. It will make your hash browns crispy and delicious instead of being a soggy mess.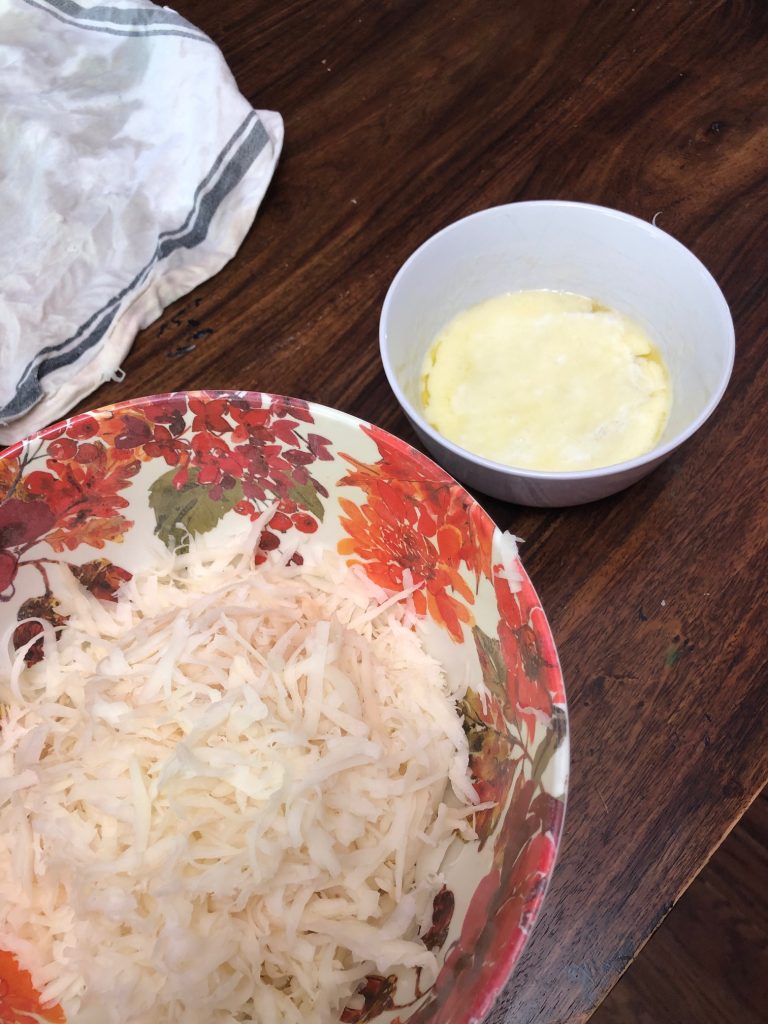 Step Four: put the dry potato shreds into a bowl full of melted butter.
This is the other trick Guy shows Violet. You don't need to have a crazy amount of butter. A half a stick for the pound and a half of potatoes is just fine. I recommend salted butter.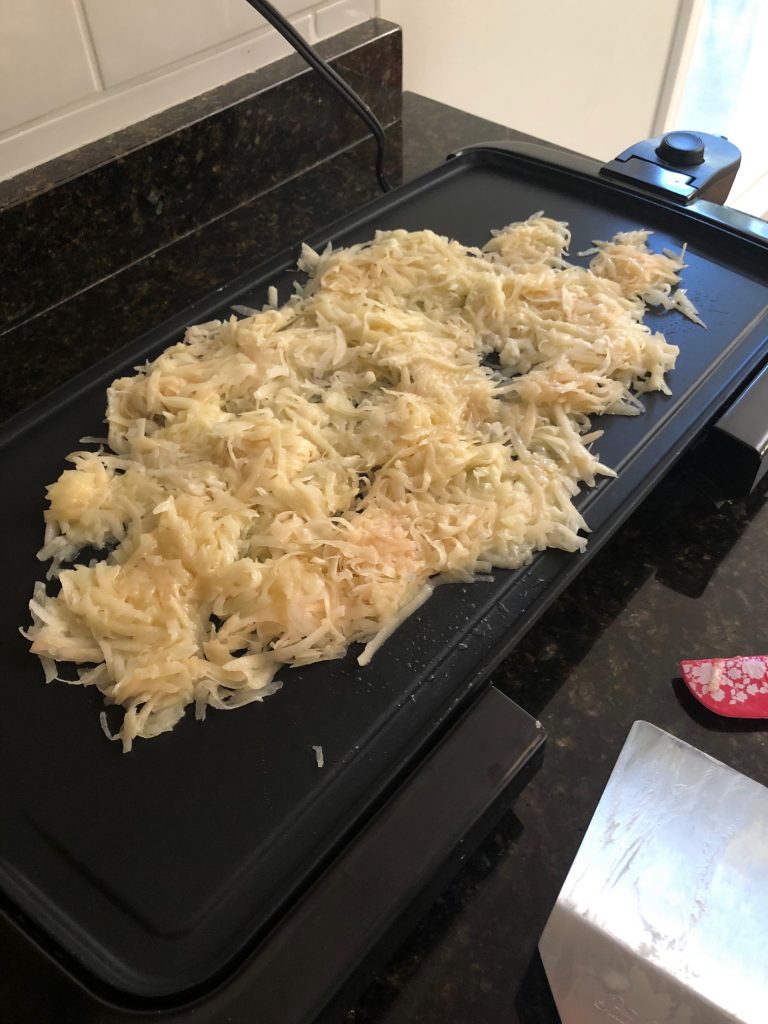 Step 5: fry the potatoes on the griddle.
I set my griddle for between 375* and 400* Don't rush the potatoes. You want them to be brown and crispy on the bottom and cooked all the way through in the middle. You can use a spatula to lift them up a bit and check underneath them to see if they should be flipped. Mine took about ten minutes, but all griddles are going to be different. They'll get there eventually as long as you don't burn them so I would stay on the side of lower heat and longer cooking time. My electric griddle definitely has some hot spots, which Guy pointed out to Violet is the main problem making hash browns for the home cook.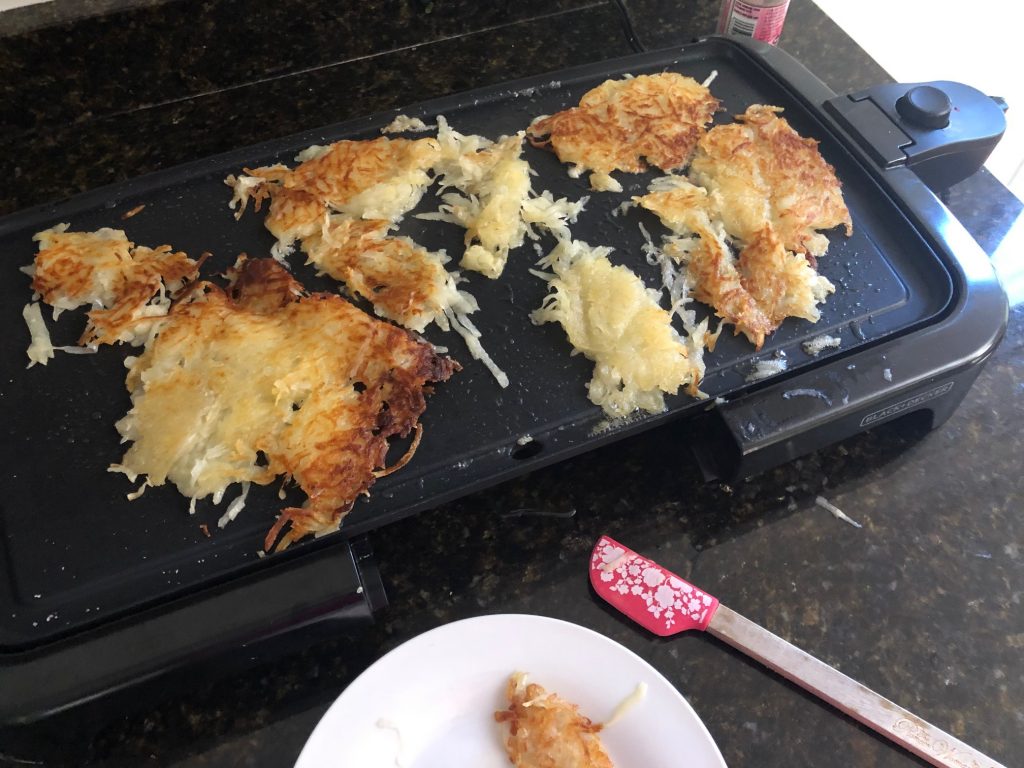 Step Six: flip the hashbrowns
They will need about half the time to cook on this side.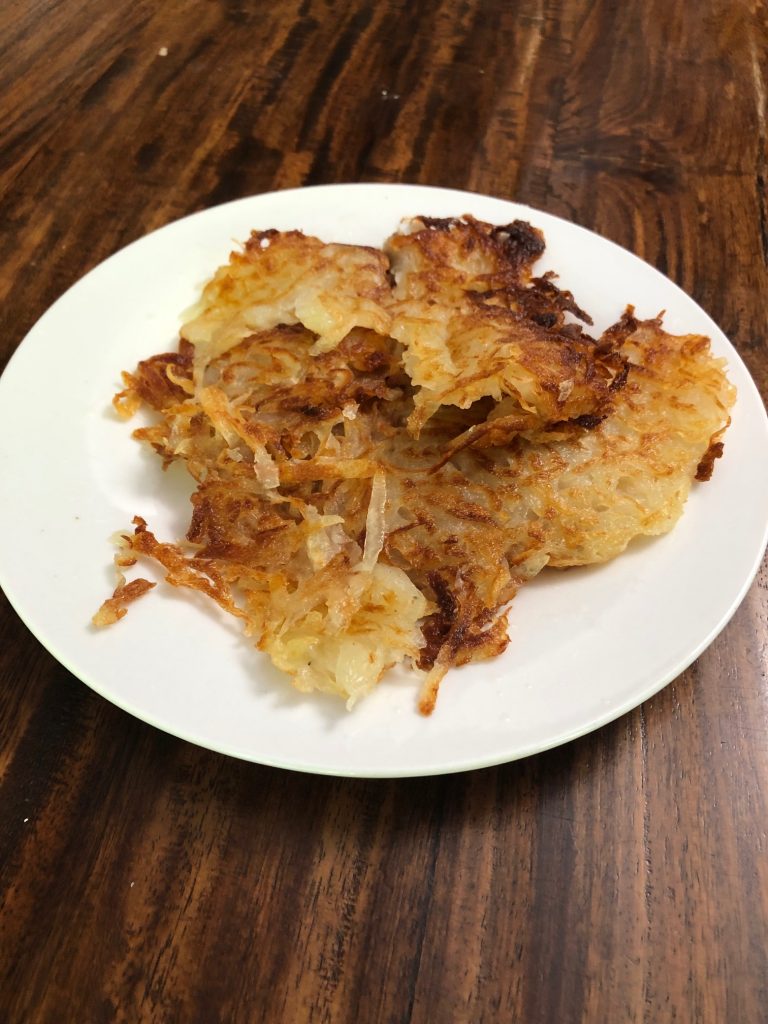 Step Seven: enjoy delicious hash browns.
Guy confides to Violet that he worries about his regular customers' health. These are pretty decadent, but would be great for a Mother's Day treat this weekend! Enjoy and go buy my book!