Each summer Hazel puts these seasonal delights back on the Books and Chocolate menu. I hope you enjoy them!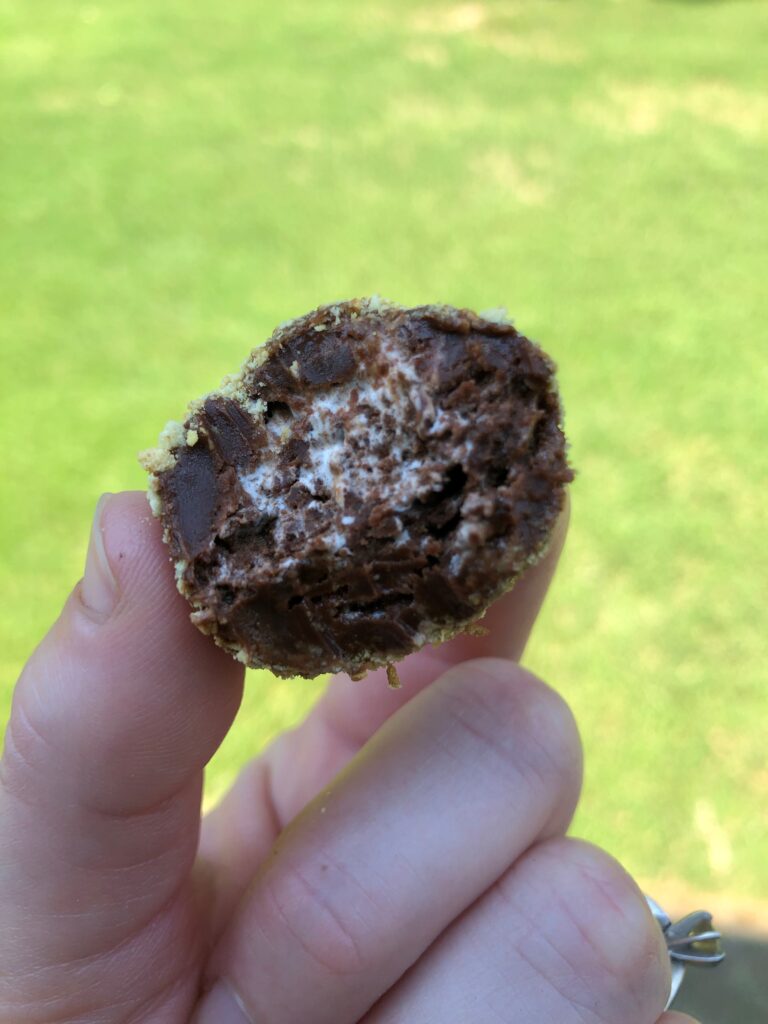 S'mores Truffles
1/2 c. whipping cream
1/3 c. sugar
6 Tb. butter
1 c. dark chocolate chips
1/2 c. marshmallow cream
graham cracker crumbs
Put chocolate chips into a heatproof bowl. Mix cream, sugar and butter together in a small saucepan and bring to a boil. Pour over the chocolate chips and stir until melted. Gently fold in the marshmallow cream until it is marbled, not completely incorporated.
Cover the mixture and let sit in the fridge overnight. The next day, roll into truffle sized balls before coating in graham cracker crumbs.
That's it! So easy and such a crowd-pleaser. Rolling them just takes a little time and patience and makes a mess. Hazel recommends a good audio book while you work. Enjoy!!