I have had a half dozen people ask me why this recipe didn't make it into the back of Guilt is Midnight Blue. So, by popular demand here is my recipe. These cookies are truly melt-in-your mouth, chewy, flavor explosions. The smell of them baking will have all the children in the neighborhood knocking at your backdoor. They are heaven with a glass of milk.
Hazel would never use anything except Ghirardelli white chocolate chips, however I cheat occasionally and just get the cheap white baking chips. They are admittedly, not as good.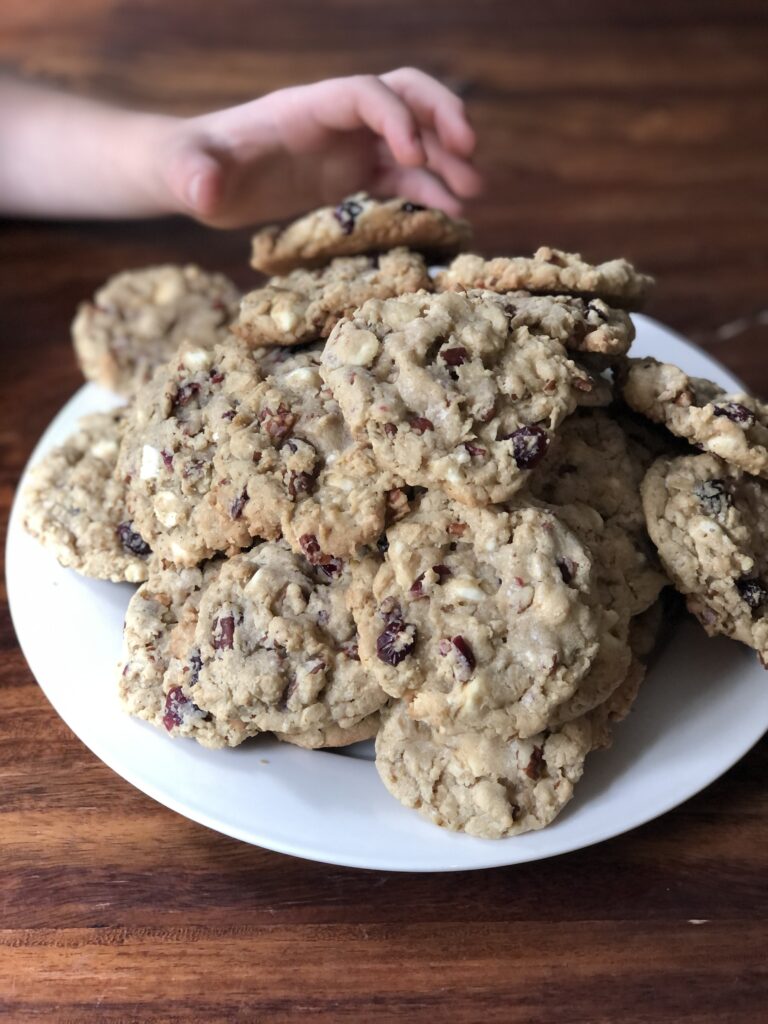 White Chocolate Cranberry Pecan Cookies
1/2 c. butter
1/2 c. butter flavored shortening
1 c. granulated sugar
1 c. brown sugar
2 eggs
2 tsp. vanilla
2 c. flour
1/2 tsp. baking powder
1 tsp. baking soda
2 c. oatmeal
1 bag white chocolate chips
1 c. chopped pecans
6 oz. dried cranberries
preheat the oven to 350
Cream together butter, shortening and both types of sugar. They should be super light and fluffy. Add the eggs and the vanilla, beating well after each addition.
Add the flour, baking powder and baking soda, then mix on low until incorporated. Add oatmeal and mix together. Add white chocolate chips, cranberries and pecans and mix until evenly distributed.
I line cookie sheets with parchment before scooping the cookies.
Bake at 350 for 9 minutes.